Pat Armstrong is a York University Distinguished Research Professor in the Department of Sociology, a Royal Society of Canada Fellow and an internationally-renowned sociologist with expertise in health care and women's health, social policy, and gender and work. She has co-authored more than a dozen books on these topics, including, They Deserve Better: The Long-Term Care Experience in Canada and Scandinavia, About Canada:Health Care, The Double Ghetto: Canadian Women and Their Segregated Work, and Critical to Care: The Invisible Women in Health Services. Armstrong held a Canadian Health Services Research Foundation/Canadian Institutes of Health Research Chair in Health Services and Nursing Research and is an executive member of both the York Institute for Health Research and the Graduate Program in Health Policy and Equity. She is the principal investigator for a major collaborative research initiative project titled "Re-imagining Long-Term Residential Care: An International Study of Promising Practices," which is funded by the Social Sciences & Humanities Research Council of Canada.
Isabella Bakker is a Fellow of the Royal Society of Canada and a Distinguished Research Professor of Gender and Global Political Economy, York University. A leading global expert in her field, Bakker's research examines the interplay between feminist perspectives and international public policy, with a focus on how macroeconomics and fiscal policy affect questions of gender and social justice. Bakker's published work includes: Questioning Financial Governance from a Feminist Perspective, Power, Production and Social Reproduction: Human In/security in the Global Political Economy, Beyond States and Markets: The Challenges of Social Reproduction and The Strategic Silence: Gender and Economic Policy. Bakker received a Tier 1 York Research Chair in Global Economic Governance, Gender and Human Rights in 2015. Among her awards are the Fulbright New Century Scholar, a Trudeau Fellowship, and a Rockefeller Bellagio residency.
Russell Belk is a Distinguished Research Professor in the Schulich School of Business and the Kraft Foods Canada Chair in Marketing at the Schulich School of Business. He is past president of the Association for Consumer Research and the International Association of Marketing and Development, and is a fellow in the Association for Consumer Research and the American Psychological Association. He has received the Paul D. Converse Award, two Fulbright Fellowships, and honorary professorships on four continents. In 2005 he received the Sheth Foundation/Journal of Consumer Research Award for Long Term Contribution to Consumer Research. His research involves the meanings of possessions, collecting, gift-giving, sharing and materialism and his work is often cultural, visual, qualitative, and interpretive. He is the co-founder of the Association for Consumer Research Film Festival and has more than 600 publications to his name. He is currently on the editorial board of 20 journals and was the Associate Editor of the Journal of Consumer Research.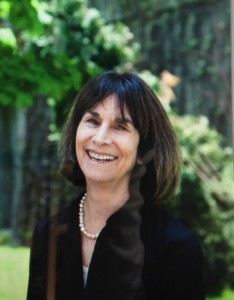 Ellen Bialystok is a Distinguished Research Professor of Psychology at York University and Associate Scientist at the Rotman Research Institute of the Baycrest Centre for Geriatric Care. Her research uses both behavioral and neuroimaging methods to examine the effect of bilingualism on language and cognitive processes across the lifespan. Participants in these studies include children, younger or older adults, and patients, in an attempt to identify the mechanism by which experience modifies cognitive systems. She has published extensively in the form of books, scientific articles, and book chapters. She is a fellow of the Royal Society of Canada, Society for Experimental Psychology, American Psychological Society, and other professional organizations. Among her awards are the Canadian Society for Brain Behaviour and Cognitive Science Hebb Award (2011), Killam Prize for the Social Sciences (2010), York University President's Research Award of Merit (2009), Donald T. Stuss Award for Research Excellence at the Baycrest Geriatric Centre (2005), Dean's Award for Outstanding Research (2002), Killam Research Fellowship (2001), and the Walter Gordon Research Fellowship (1999).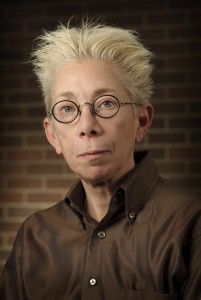 Deborah Britzman is a York University Distinguished Research Professor in the Faculty of Education. Britzman's research interests includes: Psychoanalysis and literary study; Freudian studies and the psychoanalytic field; psychoanalysis, critical theory, and education; studies in sexuality.In 2006, Britzman was the first Faculty of Education member to be honoured with the title of York University Distinguished Research Professor. She is a Fellow of the Royal Society of Canada and a psychoanalyst. Internationally known for her research in education and psychoanalysis, she is the author of eight books and over 90 research articles, including the book A Psychoanalyst in the Classroom: Education as Human Condition (Albany: SUNY Press, 2015). Brtizman was recently awarded the 2015 Hans W. Loewald Memorial Award from the International Forum for Psychoanalytic Education.
Professor J. Douglas Crawford, the current Canada Research Chair in Visual-Motor Neuroscience, joined the York Department of Psychology in 1995. For over 20 years, his work at the York Centre for Vision Research has focused on the control of visual gaze in 3D space, eye-hand coordination, and spatial memory during eye movements. Crawford has numerous publications and awards including the 2004 Steacie Prize. He is the founder of the York Neurophysiology Labs, the York Graduate Diploma Program in Neuroscience, and the Canadian Action and Perception Network (CAPnet)–a consortium of six research centers which he continues to lead. Most recently he co-founded the 'Brain in Action' International Research Training Program, which he leads on behalf of Canada.
Sheila Embleton is a Distinguished Research Professor in the Department of Languages, Literatures and Linguistics and a Royal Society of Canada Fellow. She currently serves as Honorary Secretary of the Royal Society of Canada. Embleton's areas of interest are mathematical linguistics, historical linguistics and language change, sociolinguistics, dialectology, onomastics, women and language, Finland and Finnish, and internationalization of higher education. Her areas of language specialization include English, German, Germanic, French, Romance, Russian, Slavic, Finnish and Finno-Ugric. She is best known for applications of mathematical and statistical methods to linguistic problems broadly, with her early work mostly in methods of tree reconstruction for families of related languages. Her current research (supported by a series of SSHRC Insight Grants) is mostly on dialectometry (statistical methods applied to dialect study), with particular application to British, Finnish and Romanian dialects. She is the author of Statistics in Historical Linguistics (1986), editor of the Fourteenth LACUS Forum (1988) and Twenty-Fourth LACUS Forum (1998), co-editor of Indo-European and the Indo-Europeans (1992, 1993), and co-editor of the two-volume The Emergence of the Modern Language Sciences: Studies on the Transition from Historical-Comparative to Structural Linguistics (1999). She is deeply interested in many policy and practical issues related to contemporary post-secondary education, both in Canada and internationally (especially in the EU and India; research also supported by SSHRC), as well as being a tireless advocate both for the internationalization of education and for access to higher education, based on merit rather than social, financial, or geographical factors.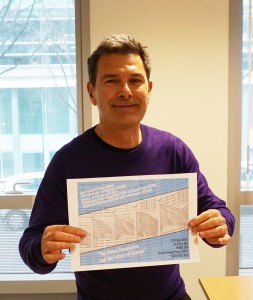 Stephen Gill is one of the world's leading critical thinkers in global and international studies. He was made a Fellow of the Royal Society of Canada in 2003 and Distinguished Research Professor of Political Science, Communications and Culture at York University in 2005. He is also a Senior Associate Member of St. Anthony's College, Oxford University, and he has been distinguished with Visiting Professorships at the following leading universities: Tokyo and Meiji Gakuin (Yokohama) in Japan and at UCLA, UC Santa Barbara and New York University in the United States. He was elected as the inaugural Erkko Visiting Professor of Contemporary Society at the University of Helsinki in 2009-10 and in 2016 he will be the Hallsworth Visiting Professor in Global Studies at the University of Manchester, UK.
Stephen Gill was elected Vice-President of the 6500-member International Studies Association (ISA) in 2003, and elected as the ISA's Distinguished Senior Scholar in International Political Economy in 2006 for his career contributions. The author of over a dozen volumes, 50 articles and 90 book chapters and essays, his best known works include: The Global Political Economy: Perspectives, Problems and Policies (with David Law, Johns Hopkins University Press 1988); American Hegemony and the Trilateral Commission (Cambridge University Press 1991); Gramsci, Historical Materialism and International Relations (Cambridge 1993); Innovation and Transformation in International Studies (with J H Mittelman, Cambridge 1997); Power, Production and Social Reproduction: Human In/security in the Global Political Economy (with Isabella Bakker, Palgrave 2003 & 2004) and Power and Resistance in the New World Order (Palgrave 2003 & 2008). Recent works include: Critical Perspectives on the Crisis of Global Governance: Reimagining the Future (editor and contributor, Palgrave 2015); New Constitutionalism and World Order (Cambridge University Press 2014 & 2015 with Claire Cutler, editors and contributors) and Globalization, Democratization and Multilateralism (United Nations University Press and Macmillan, originally 1997; a second expanded edition was published in 2013 as a Palgrave Classic in International Political Economy).
Eric Hessels is a York University Distinguished Research Professor in the Department of Physics and Astronomy, and a Canada Research Chair in Atomic Physics. He is part of a collaboration whose goal is to hold antihydrogen (the antimatter version of the hydrogen atoms) in a magnetic trap and use them to conduct precise tests of the symmetries and physics of antimatter. He is also working on using precision measurements of atomic helium to make a 3-part-per-billion determination of the fine-structure constant, and a precise measurement in atomic hydrogen to determine the size of the proton.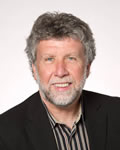 Allan Hutchinson is a Distinguished Professor in the Osgoode Hall Law School and a Felllow of the Royal Society of Canada. Hutchinson is a legal theorist with an international reputation for his original and provocative writings. He was elected to the Royal Society of Canada in 2004 and named a Distinguished Research Professor by York University in 2006. His research interests are law and politics; legal theory; the legal profession; constitutional law; torts; jurisprudence; civil procedure; and racism and law. As well as publishing in most of the common-law world's leading law journals, he has written or edited many books. Much of his work has been devoted to examining the failure of law to live up to its democratic promise. His latest publications are Evolution and the Common Law (Cambridge University Press, 2005), The Companies We Keep: Corporate Governance for a Democratic Society (Irwin Law, 2006) and Fighting Fair: Legal Ethics for An Adversarial Age (Cambridge University Press, 2015). In 2007, he received the University-wide Teaching Award and was a Visiting Professor at Harvard Law School.
Christopher Innes, is a Distinguished Research Professor at York University, Killam Fellow, a Fellow of the Royal Society of Arts (UK), and held the Canada Research Chair in Performance & Culture. He is the author of, among others, Theatre Directing (2013), Broadway to Main Street: Designing Modern America (2005), Modern British Drama - The Twentieth Century (2002), A Sourcebook on Naturalist Theatre (2000), Avant Garde Theatre (1993), and Politics and the Playwright: George Ryga (1986). He has published widely on modern drama and theatre history, in particular the development of political and avant-garde theatrical movements in Germany and France. He is general editor of the Cambridge "Directors in Perspective" series, co-editor of the "Lives of the Theatre" series, and an editor of Modern Drama. Prof. Innes is the founding Director of the MA Program in Interdisciplinary Studies and co-founder of the Theatre Studies Graduate Program.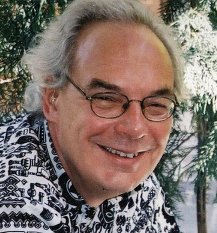 Paul E. Lovejoy is a Distinguished Research Professor, Department of History, York University, and held the Canada Research Chair in African Diaspora History from 2000-2015. He is a Fellow of the Royal Society of Canada, Founding Director of the Harriet Tubman Institute for Research on the Global Migrations of African Peoples, and formerly a member of the UNESCO "Slave Route" Project (Section du dialogue interculturel). He is Editor of the Harriet Tubman Series on the African Diaspora for Africa World Press, and has been awarded an Honorary Degree, Doctor of the University, University of Stirling in 2007, the President's Research Award of Merit at York University in 2009, the Distinguished Africanist Award by the University of Texas at Austin in 2010, the Life Time Achievement Award in 2011 from the Canadian Association of African Studies, and the Teaching Award from the Faculty of Graduate Studies, York University in 2012.
Kent McNeil is a Distinguished Research Professor at Osgoode Hall Law School, where he has been a faculty member since 1987, and a fellow of the Royal Society of Canada. He specializes in the rights of Indigenous peoples and property law. His work on Indigenous rights has been relied on by the highest courts in Canada, Australia, and South Africa. In 2006, he was awarded a prestigious Killam Fellowship to pursue research on the legality of European assertions of sovereignty in North America. Professor McNeil has written numerous monographs and articles, as well as two books, Common Law Aboriginal Title (1989), and Emerging Justice? Essays on Indigenous Rights in Canada and Australia (2001). He also co-edited Indigenous Peoples and the Law: Comparative and Critical Perspectives (2009).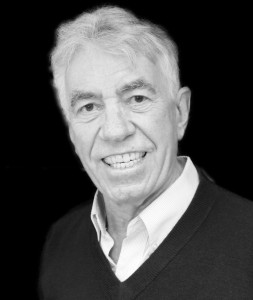 Gareth Morgan is Distinguished Research Professor at the Schulich School of Business at York University, and a prominent author specialising in the implications of the new science of chaos and complexity for leadership and change. He has been elected Life Fellow of the International Academy of Management for his international contributions to the science and art of management, and received many other international awards. .
He is author of many renowned books and scholarly articles including Images of Organization, Sociological Paradigms and Organizational Analysis (co-authored with Gibson Burrell), Beyond Method, Riding the Waves of Change, and Imaginization: New Ways of Thinking, Organizing and Managing. His research has been at the forefront of many contemporary management trends: prototyping the requirements of learning organizations; designing and managing decentralised networks; creating flexible team-based enterprise; unleashing creativity and innovation; and using theories of paradox and self-organisation to find new methods of managing change. His work lies at the heart of many current debates about how multiple research perspectives and paradigms can be mobilised in the study of complex social and economic problems.
Leo Panitch is a York University Distinguished Research Professor in the Department of Political Science, a Royal Society of Canada Fellow and a Canada Research Chair in Comparative Political Economy. Editor of the renowned international annual The Socialist Register since 1985, and a founding editor of the Canadian journal, Studies in Political Economy, his books include: The Canadian State: Political Economy and Political Power (1977); Working Class Politics in Crisis (1986); A Different Kind of State (1993); The End of Parliamentary Socialism (1997, 2001); Renewing Socialism: Transforming Democracy Strategy and Imagination (2007); American Empire of the Political Economy of Global Finance; In and Out of Crisis (2010). His most recent book with Sam Gindin, entitled The Making of Global Capitalism: The Political Economy of American Empire was awarded the Deutscher book prize in the UK and the Davidson book prize in Canada.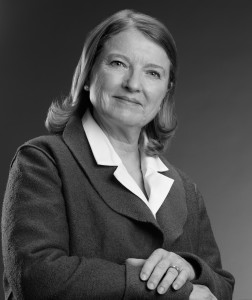 Debra Pepler is a Distinguished Research Professor in the Department of Psychology and a Core member of the LaMarsh Centre for Child and Youth Research. Pepler's research has changed the way we think about bullying, aggression and other forms of violence, especially among marginalized and alienated young people. She speaks widely to professional and community audiences about children at risk. Pepler has a strong publication record and has edited four volumes in the past four years on understanding and addressing children's aggression, bullying, and victimization. She has been a Senior Associate Scientist at the Hospital for Sick Children since 2001. Since 2006, she as been funded by the Networks of Centres of Excellence: New Initiatives grant to establish PREVNet – Promoting Relationships and Eliminating Violence Network, together with Queen's University Professor Wendy Craig, who was Pepler's first PhD student at York University.
Pepler has conducted two major research programs on children at risk within the context of peer relationships at school and in context of the family. To study aggression and bullying, Pepler developed an innovative methodology to observe children's interactions, which would normally be hidden from adults. She has been honoured for this research with the Contribution to Knowledge Award from the Psychology Foundation of Canada, the Humanitarian Award from Queen's University Alumni Association, the Arts in Academia Award from the University of Waterloo, and the Canadian Psychological Association's Award for Distinguished Contributions to Public or Community Service. In 2015, Pepler received the Donald O. Hebb Award for Distinguished Contributors to Psychology as a Science from the Canadian Psychological Association (CPA), the Pickering Award for Outstanding Contribution to Developmental Psychology in Canada, and the TELUS Outstanding Canadian award (program, post-secondary) for fostering cyber-safety through PREVNet. In 2016, she was awarded a Senior Research Fellowship at UNICEF's Innocenti Research Centre, Florence.
Marcia H. Rioux is a Distinguished Research Professor in the School of Health Policy & Management, teaching in the Graduate Program in Critical Disability Studies and Health Policy and Equity. Prior to receiving her Distinguished Professorship, Rioux was awarded the Queen Elizabeth II Diamond Jubilee Medal for her work in and contributions to the field of Critical Disability Studies. She was made a Member of the Order of Canada in 2014. She also teaches a core course in the PhD (Critical Disability Studies) at the University of Zagreb, Croatia. With Bengt Lindqvist, she is the co-Director of Disability Rights Promotion International, a multi-year project to monitor disability rights nationally and internationally, now in more than 50 countries. Professor Rioux's research includes health and human rights, universal education, international monitoring of disability rights, the impact of globalization on welfare policy, literacy policy, disability policy, and social inclusion. Rioux has lectured throughout the Americas, Europe, Africa and Asia. She has been an advisor to federal and provincial commissions, parliamentary committees, and international NGO's as well as United Nations agencies. She has edited a number of collected volumes and nearly 70 book chapters and articles on disability rights. She had held Distinguished Visiting Fellow positions at LaTrobe University in Melbourne, Australia and Bristol University. Her PhD is in Jurisprudence and Social Policy from Boalt Hall Law School at the University of California, Berkeley.
Rioux's latest projects explores the right to work, looking at key labour market causes of chronic unemployment and poverty of persons with disabilities, primarily in urban areas in three countries: Bangladesh (Dhaka), India (Hyderabad) and Nepal (Katmandu). Rioux received more than $1.6 million in funding from the Global Affairs Canada over five years, with a matching donation of $1.3 million from partnership organizations for her research. Her most recent book (2015) is a co-edited collection, "Disability Rights Monitoring and Social Change: Building Power out or evidence which explores international participatory monitoring of disability rights.

Nick Rogers is a Distinguished Research Professor in the Department of History, in the Faculty of Liberal Arts & Professional Studies. Rogers is one of the world's leading scholars of the political culture of 18th-century British and Atlantic worlds. In his writing, Rogers blends keen insights into the nature and operation of the early modern state with a detailed understanding of the social and cultural contexts in which it functioned. He has explored a remarkably diverse range of topics, from reactions to press gangs in British ports to religious conflicts amongst London's crowds, from food riots to public reactions to blunders made by admirals, and even the genealogy of Halloween festivities. His compelling prose, intellectual rigour, powers of synthesis and painstaking archival research has allowed him to produce works that have served as models for subsequent writers on these and other topics.
In 1999, Rogers was awarded the Wallace Ferguson Prize for his book Crowds, Culture and Politics in Georgian Britain, a study of 18th-century Britain that fundamentally transformed our understanding of early modern Britain and prompted historians to reconsider how they treat the interplay between politics and culture. He brilliantly and persuasively mapped the pathways of political power and identified those who opposed, resisted and deflected its effects.In 2012 he won the John Ben Snow prize for a book entitled Mayhem: Postwar crime and violence in Britain 1748-1753, a detailed study of a crime wave prompted by the rapid demobilization of servicemen, one that spawned new strategies of governmental intervention that anticipated the census and the penitentiary.
Dr. Stuart Shanker is a Distinguished Research Professor of Philosophy and Psychology at York University and the CEO of the MEHRIT Centre, Ltd. (www.self-reg.ca). One of his many books,"Calm, Alert and Learning: Classroom Strategies for Self-Regulation (2012)", is the top selling educational publication ever in Canada. Over the past decade, Stuart has served as an advisor on early child development to government organisations across Canada and the US, and in countries around the world. He served as the 2012 Thinker in Residence for Western Australia. In Canada, he is assisting in Kindergarten to grade 12 self-regulation initiatives in school jurisdictions across Ontario, Saskatchewan, Alberta, British Columbia, Northwest Territories, and the Yukon. Stuart cares deeply about the health and well-being of children and families. He commits considerable time to bringing the research and science of self-regulation to early childhood educators, teachers, educational leaders, health practitioners and communities through presentations, online courses, webinars, publications, social media and most recently a blog entitled, "The Self-Reg View".
Brian Slattery is a Distinguished Research Professor in the Osgoode Hall Law School and a Royal Society of Canada Fellow. Slattery has devoted much of his scholarship to overhauling the standard conception of the Canadian Constitution in a way that takes account of the distinctive rights and historical contributions of Indigenous peoples. In other scholarly work, Slattery has explored the philosophical foundations of human rights and the continuing vitality of the natural law tradition. In the 1990s, Professor Slattery served as a senior advisor to the Federal Royal Commission on Aboriginal Peoples.
Bridget Stutchbury is a Distinguished Research Professor in the Department of Biology at York University, Toronto. She completed her M.Sc. at Queen's University and her Ph.D. at Yale, and was a postdoctoral fellow at the Smithsonian Institution. Since the 1980s, she has studied migratory songbirds to understand their behaviour, ecology and conservation. Her current research focuses on tracking the incredible migration journeys of songbirds to help halt the severe declines documented in many species. She serves on the board of Wildlife Preservation Canada and is of Silence of the Songbirds (2007) and The Bird Detective(2010).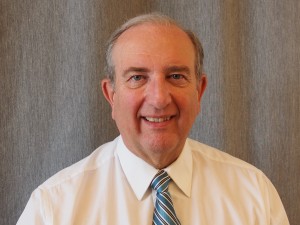 John K. Tsotsos is currently the Distinguished Research Professor of Vision Science at York University, where he also holds the NSERC Tier I Canada Research Chair in Computational Vision. He holds Adjunct Professorships in the departments of Computer Science and of Ophthalmology and Vision Sciences at the University of Toronto. He was Director of the Centre for Vision Research from 2000 to 2006. In 2014 he became the founding Director of the Centre for Innovation in Computing at Lassonde. His research efforts span the areas of computer vision, computational neuroscience, human vision, artificial intelligence and robotics. He was Fellow of the Canadian Institute for Advanced Research (1985-95), is the recipient of the 2006 Canadian Image Processing and Pattern Recognition Society Award for Research Excellence, and Service and of the 1st President's Research Excellence Award by York University in 2009. He was elected Fellow of the Royal Society of Canada, Academy of Sciences, Division of Mathematics and Physical Sciences in 2010 and was awarded their 2015 Sir John William Dawson Medal for excellence in multidisciplinary research, the first computer scientist to receive this honour.
Jianhong Wu is a York University Distinguished Research Professor and a Canada Research Chair in Industrial and Applied Mathematics. He has a record of exceptional scientific contribution in a number of fields relevant to nonlinear analysis and health research, including health informatics, infectious disease modelling, public health emergency simulations, neural networks, complex data analytics and nonlinear dynamics. Wu is well known for his leadership in several renowned national interdisciplinary projects including the Mpime NCE funded infection dynamics modelling project, and the GEOIDE NCE funded geosimulation of disease spread. He was awarded the Queen's Diamond Jubilee medal in 2012. He has also been recognized by visiting fellowship internationally such as the Cheung Kong Visiting Professorship and the Alexander von Humboldt Fellow.
Note: Limit of 25 at any time
Distinguished Research Professors Emeritus
| | | |
| --- | --- | --- |
| Diethard BÖHME | Chemistry, Science | 1995 |
| John BOSHER | History, Arts | 1989 |
| James CARLEY | English, Arts | 2000 |
| Jean-Gabriel CASTEL | Osgoode Hall Law School | 1986 |
| Jerome CH'EN | History, Arts | 1984 |
| Lorraine CODE | Philosophy, Arts | 1998 |
| Kenneth DAVEY | Biology, Science | 1984 |
| Jack GRANATSTEIN | History, Arts | 1994 |
| Leslie GREENBERG | Psychology, Health | 2010 |
| Phillip GULLIVER | Anthropology, Arts | 1985 |
| Michael HERREN | Humanities, Atkinson College | 1999 |
| Ian HOWARD | Psychology, Arts | 1988 |
| Ian JARVIE | Philosophy, Arts | 1993 |
| Michael KATER | History, Atkinson College | 1992 |
| Gabriel KOLKO | History, Arts | 1986 |
| A. Barry P. LEVER | Chemistry, Pure & Applied Science | 1998 |
| Clifford LEZNOFF | Chemistry, Pure & Applied Science | 2003 |
| H. Vivian NELLES | History, Arts | 2001 |
| John O'NEILL | Sociology, Arts | 1983 |
| Hiroshi ONO | Psychology, Arts | 2001 |
| Huw PRITCHARD | Chemistry, Science | 1983 |
| David M. REGAN | Psychology, Arts | 1992 |
| Gordon SHEPHERD | Earth & Space Science, Pure & Applied Science | 1993 |
| Martin STEINBACH | Psychology, Atkinson Faculty of Liberal & Professional Studies | 2000 |
| Reginald WHITAKER | Political Science, Arts | 2001 |
Distinguished Research Professors – Deceased
| | |
| --- | --- |
| Gerald O. ASPINALL | Chemistry, Science |
| Norman ENDLER | Psychology, Arts |
| Henry S. HARRIS | Philosophy, Glendon College |
| Robert HAYNES | Biology, Science |
| John C. McCONNELL | Earth & Space Science & Engineering, Science & Engineering |
| Peter MOENS | Biology, Pure & Applied Science |
| Ralph W. NICHOLLS | Physics, Science |
| Beryl ROWLAND | English, Arts |
| Donald SMILEY | Political Science, Arts |
| James TENNEY | Music, Fine Arts |