York is home to 26 organized research units (ORUs), which have a strong history of collaborative, innovative and interdisciplinary research. These ORUs provide a home for research development beyond the traditional academic units. Steeped in York's tradition of collegial interdisciplinarity, ORUs serve as synergistic hubs for participatory research programs that bring together expertise from across disciplines.

The mission of BEEc is to foster interdisciplinary, innovative, collaborative, and cutting-edge research to be used for the advancement of knowledge and implementation of policy changes to help sustain pollinators globally.
---

The Centre for Automotive Research (CAR) provides a unique and integrated hub for Small and Medium Enterprises (SMEs) within the Canadian automotive sector.
> car.lassonde.yorku.ca
---

The Centre for Feminist Research/ Le Centre de recherches féministes is an internationally recognized Centre for research on gender, race, class, Indigeneity, disability, sexuality, and women's issues.
> cfr.info.yorku.ca
---

The mandate of the Centre for Innovation in Computing @ Lassonde [School of Engineering] is to establish itself as a nationally leading and internationally recognized research unit focusing on the science of computing and its realization to enable novel solutions and technologies.
> ical.lassonde.yorku.ca
---

The Centre for Refugee Studies (CRS) is an interdisciplinary community of researchers dedicated to advancing the well-being of refugees and others displaced by violence, persecution, human rights abuses, and environmental degradation through innovative research, education, and policy engagement.
> crs.info.yorku.ca
---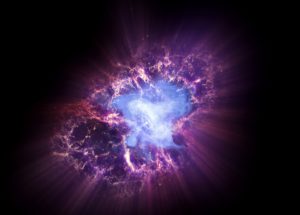 The Centre for Research in Earth and Space Science (CRESS) facilitates research activity within the areas of planetary exploration, climate and environment, and space technology.
> cress.info.yorku.ca
---

The Centre for Research in Mass Spectrometry (CRMS) promotes mutually beneficial research collaboration in mass spectrometry, both within and outside York University.
> mass-spectrometry.ca
---

The Centre for Research on Biomolecular Interactions (CRBI) brings together researchers to further understanding of the mechanistic details of how biomolecules interact with one another, the relationship between biomolecular interactions and cellular processes, and how biomolecular interactions can be used to diagnose and treat diseases.
> crbi.info.yorku.ca
---

The Centre for Research on Language and Culture Contact (CRLCC) is the bilinguarl research unit of Glendon College. Its goal is to foster innovative, collaborative and interdisciplinary research on language and language-related areas.
> glendon.yorku.ca/crlcc
---

The Centre for Research on Latin America and the Caribbean is a York University-based hub for inter- and multidisciplinary research on Latin America and the Caribbean, their diasporas, and their relations with Canada and the rest of the world.
> cerlac.info.yorku.ca
---

The Dahdaleh Institute for Global Health Research (DIGHR) furthers research, teaching, policy and practice around the three main themes of 1. Planetary health, 2. Global health and humanitarianism, and 3. Global health foresighting.
> dighr.yorku.ca
---

The Global Labour Research Centre (GLRC) engages in the study of work, employment and labour in the context of a constantly changing global economy.
> yorku.ca/glrc
---

The Institute for Research on Digital Learning (IRDL) explores the diverse and evolving uses and implications of media and technology in formal and informal learning environments, and in digital culture more generally.
> irdl.info.yorku.ca
---

The Institute for Social Research undertakes research that engages interdisciplinary social issues through research methodologies that involve survey, quantitative and mixed methods research.
> isryorku.ca
---

The Israel and Golda Koschitzky Centre is Canada's first interdisciplinary research centre in Jewish Studies, bringing together a vibrant community of scholars and teachers to promote cutting-edge research in the field.
> cjs.yorku.ca
---

The Nathanson Centre on Transnational Human Rights, Crime and Security focuses on the development and facilitation of a cross-disciplinary programme of research and project initiatives that enhance knowledge of issues related to a variety of transnational phenomena that are rapidly changing society, law and governance.
> Nathanson.osgoode.yorku.ca
---

The LaMarsh Centre for Child and Youth Research is a collaborative group of faculty and students that supports community-engaged interdisciplinary research in health, education, relationships and development of infants, children, adolescents, emerging adults and families everywhere.
> lamarsh.info.yorku.ca
---

The Muscle Health Research Centre (MHRC) provides a centralized and focused research emphasis on the importance of skeletal muscle to the overall health and well-being of Canadians.
> mhrc.info.yorku.ca
---

Risk and Insurance Studies Centre
The Risk and Insurance Studies Centre (RISC) is a national and international research hub that pursues a holistic approach to the field of insurance and related topics.
---

The mandate of the Robarts Centre for Canadian Studies is to promote and support interdisciplinary and discipline specific research pertinent to the study of Canada. Over the years the Centre has expanded to encompass a theme of "Canada in the World."
> robarts.infor.yorku.ca
---

Sensorium supports cross-disciplinary research in new application and content creation, scientific inquiry, policy development and critical discourse in digital media.
> sensorium.ampd.yorku.ca
ORIGIN8, a collaboration between Professors Don Sinclair and Doug Van Nort and Canada's National Ballet School.
---

The City Institute at York University (CITY) engages in leading-edge urban research and critical analyses of the city.
> city.apps01.yorku.ca
---

The Harriet Tubman Institute for Research on Africa and Its Diasporas is the preeminent, interdisciplinary centre for research, both historical and contemporary, on Africa and its global diasporas.
> tubman.info.yorku.ca
Performing Diaspora series
---

The York Centre for Asian Research is a community of researchers who are committed to analyzing the changing historical and contemporary dynamics of societies in Asia, understanding Asia's place in the world, and studying the experiences of Asian communities in Canada and around the globe.
> ycar.apps01.yorku.ca
---

The York Centre for Vision Research (CVR) is an international leader in interdisciplinary studies of vision, from clinical applications, studies of human perception, brain sciences, visual biometrics, and computational vision, to tools for the visually impaired, visually guided computer interfaces for the hearing impaired, and visually guided robots for the physically disabled.
> cvr.yorku.ca
---

The vision of the York University Centre for Aging Research and Education (YU-CARE) is to promote graceful aging by approaching the subject with active and positive responses to changes and challenges throughout the process on a societal and individual level.
> yucare.info.yorku.ca